(Latest Update on 19 July 2020: NR's second response, background on electrification)
Only a couple of weeks ago we were concerned that Network Rail were restarting tree felling along the railway line, and sought assurances that they would abide by previous agreements. They replied to reasssure us that they would. There remains a certain lack of trust around what Network Rail say, and what they do, so perhaps this was a sign of progress.
Jump forward to this week and we discover that, without any consultation with anyone, Network Rail were to demolish the old Strathbungo Station booking hall (more recently Susie's Shop) on 18-19 July.
However before we had time to publicise it here, word got out on Facebook and Twitter, and caused a certain amount of outrage. As a consequence Network Rail have postponed the demolition to allow a period of consultation. Why they couldn't have done that first is anyone's guess. Postponement is a long way from preserving the building, and they clearly see no future for it, but none the less it is a small victory of sorts. Thanks for this must go to several people who objected, and alerted others;
The Strathbungo Society
Vivien Thomson
Niall Murphy, Glasgow Heritage
Paula Khan, Change.org petition – you can still sign to support!
Cllr Jon Molyneux
Stewart McDonald, MP Glasgow South (includes the Station) – his letter here
Alison Thewliss, MP Glasgow Central (includes Strathbungo)
and others I may have missed
Network Rail's response to the Society is below:
Hi Jane

I hope you are well.

We have taken the decision to postpone the demolition work planned for this weekend on the former Strathbungo Station booking hall which adjoins Nithsdale Road on the Southside of Glasgow.
The former Strathbungo station building has been vacant for some time and is no longer fit for commercial use. Unfortunately, due to its deteriorating condition, we believe the best course of action is to remove the building from the railway.

Pausing the planned demolition this weekend gives us the opportunity to listen to the concerns of the community, and to share more information about the structure and why we believe it has no viable short or long-term future.

There are a number of bridges in the area which will require different levels of work for the future electrification of the line. We are keen to share information on our proposals with the community at a time which will enable meaningful discussion as we develop the plans. This will be as part of the wider engagement ahead of work starting on the East Kilbride Enhancements programme.

We will contact you again to update on this matter in the near future but if you have any questions or would like to discuss, please let me know.

Regards

Owen
A further more detailed response was received on Thu 16 July:
Hi Jane,
Further to my previous email confirming the postponement of the demolition of the former Strathbungo station booking hall (Susie's Shop), may I respond to some of the points you raised in your email.
Firstly, please accept my apologies that this situation has arisen. It is not what we want and expect in terms of how we conduct our business and is symptomatic of the time it takes for a large organisation to change how it operates and to live up to what we have committed in relation to community engagement.
When we became aware of this situation, we escalated the matter within the business and this directly led to the postponement of work.
For context, the work was planned in order to remove any safety risk associated with the deterioration of the structure to both the operational railway and carriageway and from any further trespass or vandalism – which has seen an increase during the COVID-19 lockdown.
From visual assessment, it was the view of our property team that the condition of a range of elements of the building deemed it uneconomic in commercial letting terms to restore the building to a lettable condition in line with current building standards and regulations. Some issues included the lack of utilities, the presence of asbestos but primarily the condition of the wooden floor, sitting as it does over the railway.
It was also noted that the significant investment required would be only for a short time period -given that the structure would require work to 'height clear' to enable the proposed electrification project and so a poor use of tax-payer funds.
As previously advised, a range of work is required on a number of bridges on the line to make them safe for an electrified line. We are in the process of designing these solutions and developing plans for how this work will be delivered. This will include securing all appropriate consents and permissions where required. The structure on Nithsdale Road will now become part of the wider plan to enable electrification of the line and consequently will remain untouched in the short-term.
As per our previous discussions, it remains fully our intention to discuss the development of this project openly and constructively with the community. The recent situation has reaffirmed the view of the project team on the importance of ensuring that our lineside communities are fully sited on what we are doing and part of the process as the plan is developed. This will include what the bridges look like and will not include any 'temporary' barriered solutions that become permanent over time.
I hope this clarifies the points you have raised but if you need anything further, please let me know.
Best regards
Owen
For some background reading I discovered a Network Rail document from 2015 on electrification. If you are of an engineering bent, it is actually quite readable and interesting. If not, confine yourself to Chapters 11 & 12, which indicte the issues NR are likely to have with the station and with the footbridge also. The footbridge in particular would appear to be doomed by electrification, so odd that they just spent so much money doing it up.
Meanwhile Paula Khan, who orgainsed the petition, arranged a drop in session outside the station on Saturday, and received many positive comments.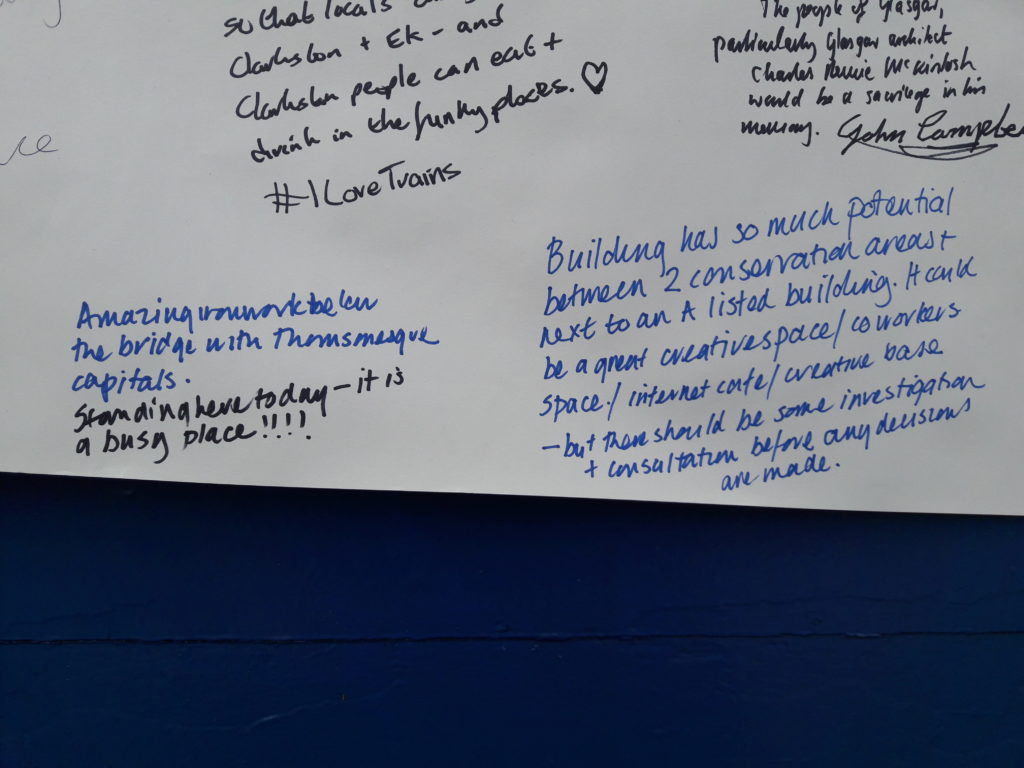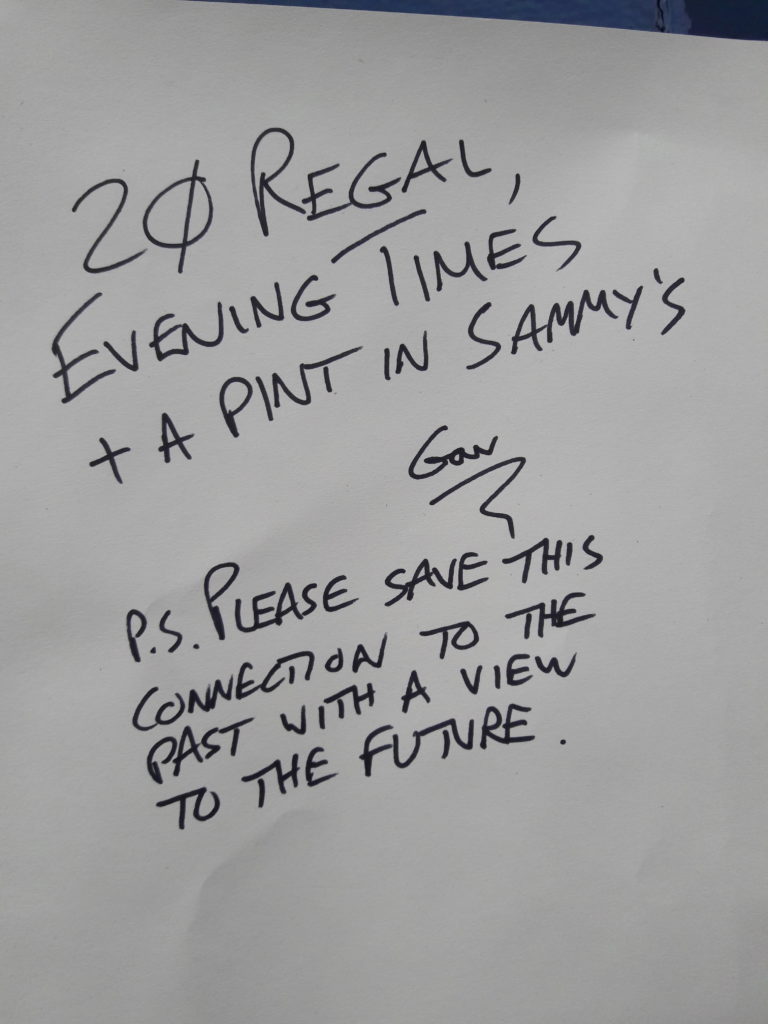 If you have any ideas, let us know, here or on facebook.
We will keep you updated as things develop.