Strathbungo is one of Scotland's pre-eminent conservation areas with magnificent architecture and a classical Victorian street plan bordering Queen's Park to the south east and the railway line to the north west. Back lanes are wedged in between the 'squares' which play host to beautiful blond and red sandstone fronted terraces of regional, national and international importance.
But to residents, Strathbungo is not simply a few streets containing houses of historical and architectural interest to passing architectural students and affectionardos. It is a healthy, vibrant, safe and stunningly beautiful place to live and for some, to work.
Strathbungo plays host to our families, our friends and our community. It is where we live, where we eat, where we shop and where we socialize. It is where we take our dogs for walks, where we garden and where we relax.
Strathbungo is home to students and university professors; to medics and firefighters; to entrepreneurs and to civil servants; artists and craftsmen. It is home to Scottish, English, Welsh, Irish, American, Italian, Lao, Thai and Indonesian and others. It is home to Christians, Muslims, Jews, Hindus, Buddhists and Bahai's.
It is a microcosm of much of what we find interesting and delightful in the world.
Strathbungo belongs collectively to the residents. The Strathbungo Society promotes a community spirit and a community cohesiveness that will distinguish Strathbungo from other areas in Glasgow and Scotland, not just in its architectural significance but also in its strong community spirit. The Bungo Blog is the official website of the Strathbungo Society.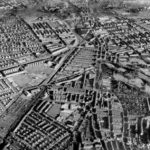 We don't expect you to agree with anything that we put on this blog. Indeed we would be very disappointed if you did for that would mean that the blog is so bland it doesn't upset anyone. But we do hope that you can start to engage more with each other through the blog. The web team doesn't see its job to populate the blog with articles to amuse and entertain you. We see our job to stimulate healthy community engagement, share information and promote Strathbungo as a vibrant, healthy, safe and interesting place to be.
History
And if you are visiting here out of an interest in the history of Strathbungo, try our sister site Bygone Bungo, which has a wealth of information and articles on the area's past, including a database of addresses and their former residents.