Yeah OK, we don't have solutions to all the ongoing issues with rubbish.
While we have had comlaints about overflowing bins, we don't see too much of a problem in the Squares and Gardens, but suspect the main problems are on Pollokshaws Road and in the park.
There is one simple thing that can help a little, with minimal input from you, yet it isn't widely known. So here goes.
Every GGC street bin now has a QR code attached. Scan the code and it takes you to a page where you can report an overflowing or damaged bin. It takes three clicks (scan, tick, submit) and you're done. Your contact details are purely optional.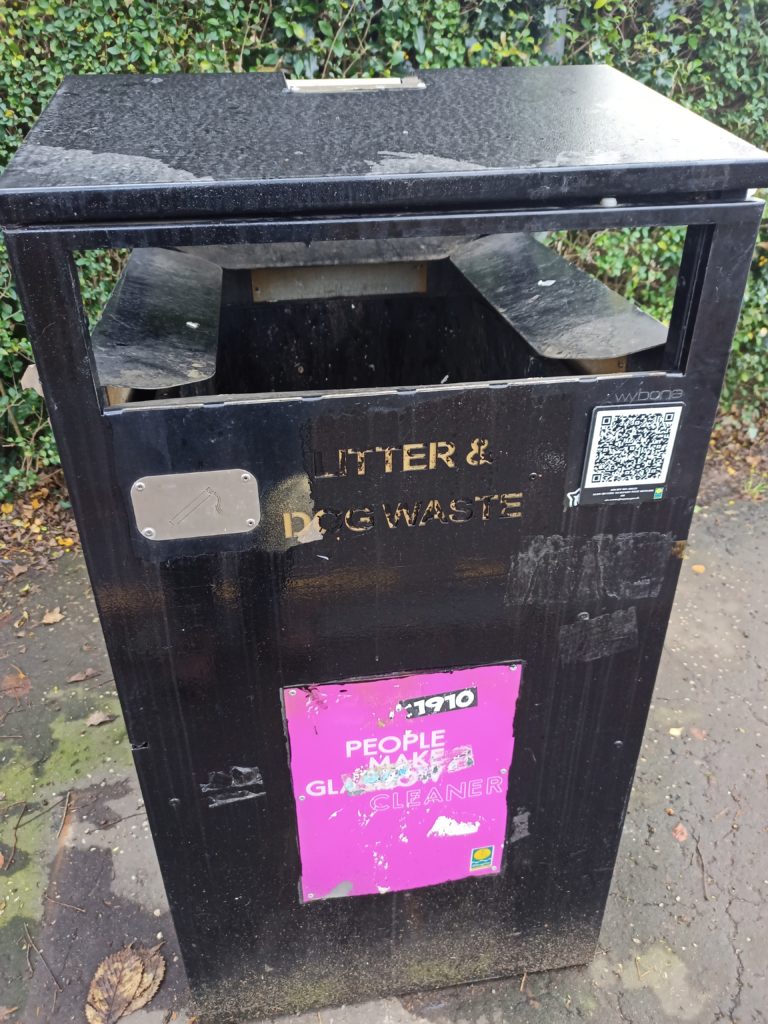 This has two advantages:
The Council will (well, should) come and empty the bin
The Council build up a picture of the most troublesome spots and can modify practice accordingly
So please lets all start reporting bin problems, and it might get more attention from the refuse folk at the council.
Would this work on domestic bins too?