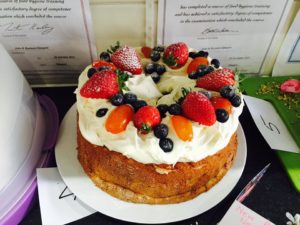 The Strathbungo Society invites entries for the Bungo Bake-Off 2017
to be judged on Saturday March 25th 2017
at the Society's Spring Fling at Langside Hall (The Large Hall),
5 Langside Ave, Shawlands, Glasgow G41 2QR
Event runs from 11.30 – 3.00 – see below for Bake-Off timings
The Bungo Bake-Off is becoming a major part of the Strathbungo Society's annual Spring Fling event with some fabulous prizes for 2017 winners.
1st prize: A 2 night stay (for up to 4 people) in a refurbished fisherman's cottage by the sea in Galloway (donated by Rosie Ilett and Gerry Hassan).
Other prizes: Rock 'n Rollers; Gusto and Relish; Christopher Robin and Bakery 47 have also donated other prizes for 2nd and 3rd placings and runners-up.
Bake-Off instructions & timings:
Bakers from the Southside of Glasgow are invited to submit a cake or a plate of cakes that they have made from scratch to the theme of 'Spring'.
Fee to enter the Bake-Off is £2 per cake or plate of cakes to be paid in cash when submitting entry. This fee also covers entry into the Spring Fling event.
Bakers can submit any number of entries (each will incur a £2 entry fee).
All those entering the Bungo Bake-Off are expected to be amateur bakers and not selling/promoting cakes as a business or secondary activity.
All cakes must be delivered on Saturday March 25th to The Large Hall, Langside Hall between 10.30 a.m. and 11.00 a.m to be signed in by a Spring Fling helper who will give you a receipt and a Spring Fling ticket.
Any cakes arriving after 11.00 cannot be entered into the judging. No other arrangements can be made for cakes to be entered.
The judging – led by a professional cake expert – will take place between 11.15 and 12.00. Judges' decisions are final.
Winners will be announced at the event, and all entries are then available for viewing. Winners are required to make themselves available for any media interest and coverage that may arise from this event.
All bakers are invited to collect their cakes from the Hall from 1.00 onwards unless you wish to donate your cakes to be sold at the Spring Fling's Tea Room in aid of the Strathbungo Society. Please say when you submit your cake for the Bake Off if you will donate or collect your entry.
Please contact Rosie Ilett on rosieilett@hotmail.com if you plan to enter Bake-Off or if you have any queries.