This year's Spring Fling, which hosted the first ever Bungo Bake-Off, was a great community success. Over 200 people made it along over the course of a beautiful morning to a packed Queens Park Baptist Church to enjoy a variety of craft stalls and consume a LOT of tea and cake.
The Bungo Bake-Off competition grabbed the imagination of budding bakers in the area and 13 cakes were entered. There was an array of wonderful cakes on offer and we really were amazed at the effort people made! Thanks so much to everyone who entered, though a special mention goes to the winners:
Sharon Schwepps (1st prize)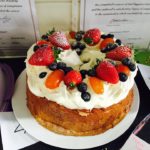 Polly Le Grand (2nd prize)
Alison Crystal (3rd prize)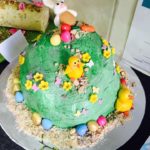 Alexander Thomson (Children's prize winner)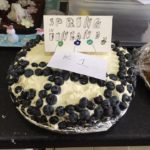 They won prizes kindly donated by Gusto and Relish, Locavore and Rock n Rollers.
With so many cakes in the competition and tonnes of home baking made for the Spring Fling, we were still left with a lot of sweet treats at the end of the event. Not wanting it to go to waste, all leftover cake and biscuits was donated to Oxton House Care Home in Marywood Square and Glasgow City Mission.
We're already thinking how we can better the Spring Fling for next year and possibly expand upon that baking competition….